Amber & Adam
---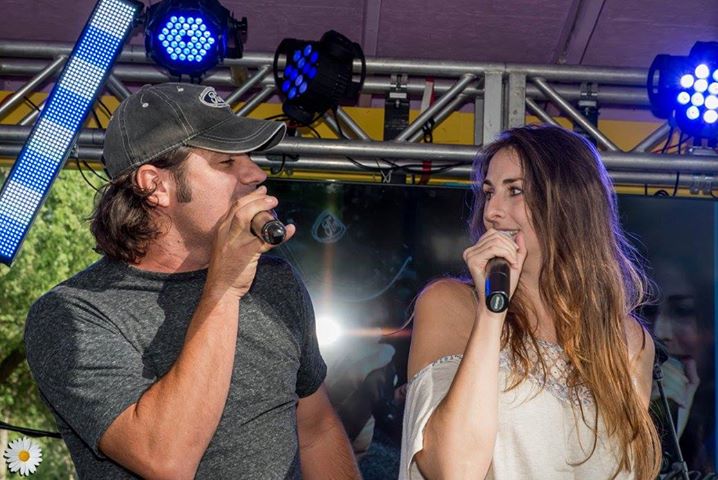 This acoustic country duo was just meant to be! Their incredible vocals paired together on the stage is exactly what you need to enjoy a Sunday afternoon on the deck at the Yardarm!
To hear this amazing duo check out their video on Youtube here: https://www.youtube.com/watch?v=8RMatzZlUuo
Read more about Amber & Adam:
Amber has been singing her entire life. She began classical voice training at the age of 11 and has been involved in countless performance groups, musical productions and competitions since pre-school. In 2011 Amber took home the 96.3 STAR Country Music Award for "Madison's Favorite Female Singer". She has shared the stage with national recording artists Brett Eldridge, Kip Moore and Rodney Atkins. Since 2010 Amber has been performing lead vocals with multiple award-winning bands based out of Dubuque, Madison and Milwaukee. She is currently touring with the hugely popular Kenosha-based band "Bella Cain" who has recently opened for artists Luke Bryan and Eric Church and Jerrod Niemann.
Adam received a Bachelors degree in Vocal Performance from Clarke College in 97′, and has played with several bands around the tri-state area. Adam is currently working regionally as a solo artist and fronting Stranded in Iowa, and Lonesome Road. He has had the pleasure of opening for Billy Dean, Tommy James, REO Speedwagon, Starship, Bad Company, The Little River Band, Rick Springfield, Dead Eye Dick, Tone-Loc, Vanilla Ice, Fastball, and Tesla.
Adam has also worked with Tracy Lawrence, Tim Rushlow-Little Texas, Nine Days, Vertical Horizon, Stroke 9, C.C. Deville-Poison, Sebastian Bach-Skid Row, Danny and the Juniors, America, Peter Noone, Richard Marx, Edgar Winter, Blessid Union of Souls, Wang Chung, Tyler Hilton, Ryan Cabrera, Michael Mangini, Kenny Aronoff-John Mellencamp, The Neville Brothers, Sister Hazel, The Click Five, Gaelic Storm, Bob Magrath of Sesame Street and Weird Al' Yankovich.