If you're looking for the perfect Marina to slip your boat- equal parts fun and relaxation, look no further than Dubuque Marina. We have a large variety of slip sizes to meet your individual boating needs, which are available in either covered or uncovered configurations. Slips sizes range from 20' to 75'. We are located at River Mile Marker 582 near Lock & Dam 11 on the scenic Mississippi River, at 1201 Shiras Ave Ext, Dubuque, IA 52001, off of Kerper Blvd in downtown Dubuque. We offer a competitive annual fee that includes seasonal dockage, free pump-outs, trash service, and water and electricity. We also offer winter storage, winterization & summerization, and spring launch. Visit our Services page for more details!
Click here to download the map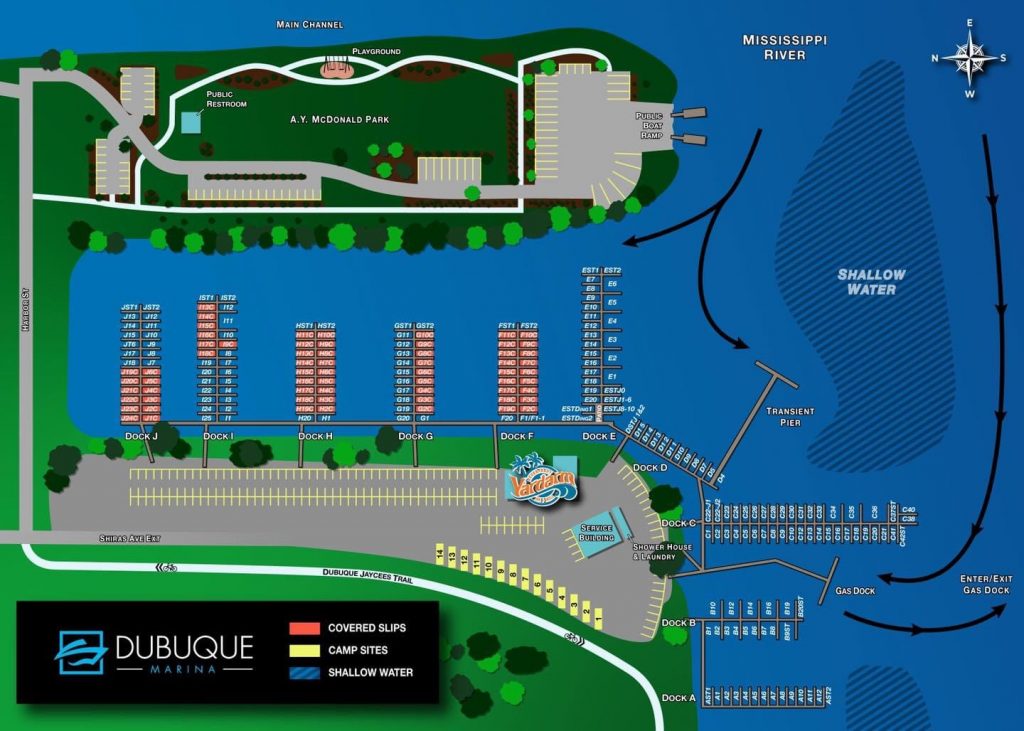 Transient dockage is available for overnight guests at a rate of $1.50 per foot. Our transient dock is 250 feet long and has multiple electricity hook ups and water. Learn more about our transient dockage here. Visit our Facilities & Amenities page for more information about our offerings and services or feel to call Alex Schute at 563-582-3653 ext. 305. If you arriving in the early evening, or later, please visit the Yardarm Bar & Grill to pay for your transient dockage. You can also submit any questions you may have online directly via our Contact Us page.