Failure To Launch
---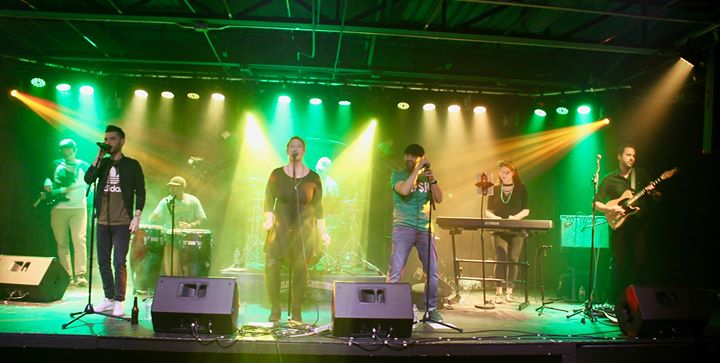 VOTED 2017 and 2018's TOP BEST LOCAL BANDS IN MILWAUKEE (2017 Milwaukee A-List and 2018 Shepherd Express 'Best of Milwaukee') Failure to Launch is a popular high-energy cover band that have been playing together for over 15 years. You can expect to see a dynamic show of some of the most upbeat and danceable pop, rock, hip-hop, and country music of the past 50 years!
Starting from modest beginnings in our parent's basements, we've grown from playing our first show at Whitnall High School's Battle of the Bands to rocking out for huge crowds at Summerfest, Oktoberfest, and everything in between! We pride ourselves on a very diverse repertoire of songs, and make sure that there's something for everyone in the audience to dance to. You'll hear hits ranging from the 60's all the way up to current top 40. Many cover bands say that they play "everything", but FTL truly plays EVERYTHING: from A[dele] to [Jay]Z! We can't wait to put on an unforgettable show for you!
Full Boar: Check out the Tri-States hottest new rock band, Full BOAR at the Yardarm, the Tri-State's favorite venue on the river! Joe Blanchard, Tony Oswald, Adam Arling, and Dave Reel combine to bring you an epic night of energy and rock awesomeness! Playing all your favorites from Volbeat, Theory of a Deadman, Disturbed, Alice In Chains, Godsmack, Drowning Pool, Candlebox, Shinedown, Buck Cherry, Motley Crue, Guns N Roses, and many more! We guarantee to have you pumping your fist and banging your head!