Poker Run & Boat Party
---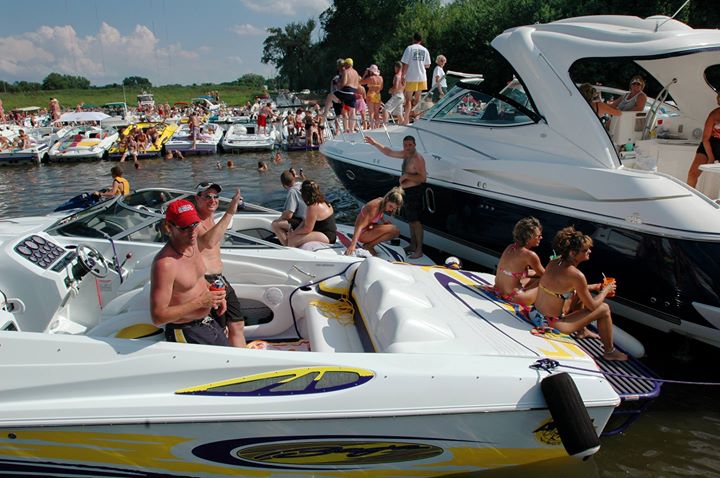 Poker Run & Boat Party – In Dubuque, Iowa – July 26th / 27th
Register Before July 12th = $100 / All Registrations Received After July 12th = $125. Register at Hawkeye Boat Sales (2385 Kerper Blvd – Dubuque, Iowa 52001). This registration fee will get you a poker hand, t-shirt, & koozie. Chance at winning $1000, $500, or $250 (best poker hands) & many other prizes. All contestants must sign in Thursday night (6pm-9pm) or Friday morning 9am-11am (July 25 / 26 at Yardarm). All Thursday night pre-registrations will receive an extra playing card. Everyone must attend safety meeting immediately following Friday mornings sign ins (11am at The
Yardarm / Dubuque Marina).
Stops will include > Yardarm / The View / Catfish Charlies / Silver Spoon / Midtown Marina (Starts & Finishes At The Yardarm). Live Music All Weekend Long (Thurs – Sunday). Friday > Poker Run / Saturday > Tie Up / Sunday > Homemade Cardboard Boat Races (at Yardarm) — Weekend Full Of Fun!!
ALL BOATERS & BOATS ARE WELCOME — JULY 25 – 28