Whiskey High
---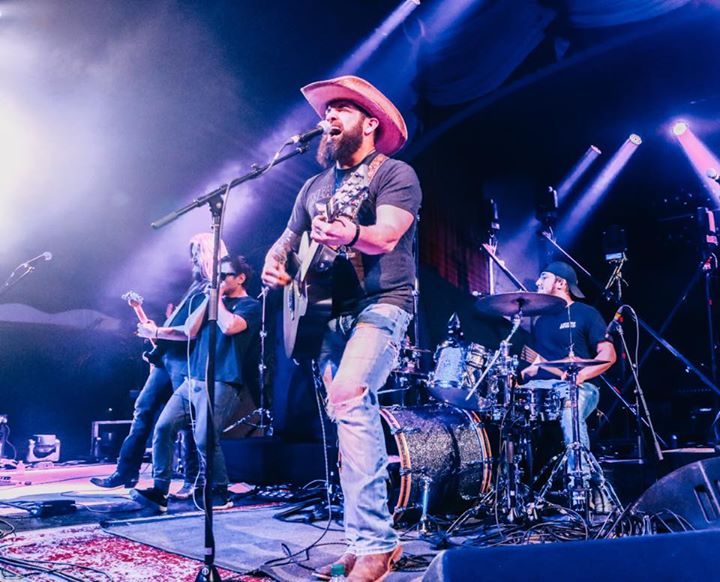 Iowa Country-Rock band Michael Moncada and Whiskey High, is one of the fastest rising groups in the Midwest.
The bands lead singer and Iowa Native, Michael Moncada (Fairfax, IA), has one of the most unique voices to come out of the state in recent years. Covering everything from Skynrd to Stapleton & Whiskey Myers to the Marshall Tucker Band, this 36 year old singer/songwriter has catapulted onto the scene, turning heads everywhere they perform, leaving fans longing for more.
Whiskey High is comprised of some of the most uniquely talented musicians in the state of Iowa.
Kyle Miller (Southern Indiana) on lead guitar brings years of experience to the band with soulful solo's, southern rock vibe, adding a dynamic to Whiskey High that's unmatched. Bassist-Terry Bradley (Newton, IA), bringing years of experience slappin' the bass and supporting the overall harmony of the group. This guy has toured and played all over the country in Casinos, Orchestras and more. Jacob Lamantia (Dubuque, IA) youngest member of the group has been drumming since he was 5 and has played in bands for years. Man can this kid can play! Driving the sound of the group, he brings a unique dynamic to the band and has provided a foundation that is second to none.
BIG THINGS ahead for these Iowa boys, so don't miss the chance to see them this year.
IF YOU LOVE REAL COUNTRY MUSIC, Gritty and Soulful, You won't be disappointed.